Marmon-Herrington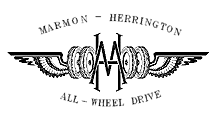 Military Vehicles
---
This web site is dedicated to the military vehicles built by the Marmon-Herrington Company, Inc. Also, the vehicles converted with All-Wheel Drive Conversion kits for military use are featured here. These include trucks, armoured cars, tractors and tanks. These vehicles saw service practically all over the world in service with Commonwealth countries, Latin American countries, The Netherlands and the USA.

For a short history of the company, see the About Marmon Herrington page on their web site.
---
Marmon-Herrington Military Vehicle Mailing List and Forum

If you have any questions about Marmon-Herrington military vehicles, please do not ask me directly. First, try to find the answer to your question(s) on this web site or the ones referred to on the links pages. If you cannot find an answer, there are two further options:

and post your question to a host of knowledgeable enthusiasts. It will save both of us considerable time!
[ Introduction | Trucks | Armoured Cars | Tractors | Tanks |
Commonwealth | Latin America | Netherlands | USA | Links]
Site built by Hanno Spoelstra